Edit Information About Artists
Musicnizer is a music catalog program with features of an encyclopedia. It stores information not just about music albums, but also about artists. When adding artists, you can download their discography, photos, biography, and other information. It is also possible to add an artist manually.
If you want to edit information about an artist (for example, add some comments), open the artist's page in Musicnizer and click the "Edit info" button on the toolbar:

This will open a new window where you can add, change or remove information about the artist: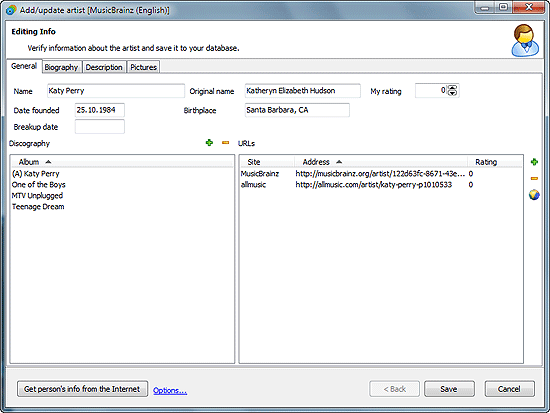 Here you can edit the artist's discography (add, remove, rename albums), add or remove web links, enter or correct other data. On the top, there are four tags: General, Biography, Description, Pictures. After clicking the corresponding tab you can edit its contents: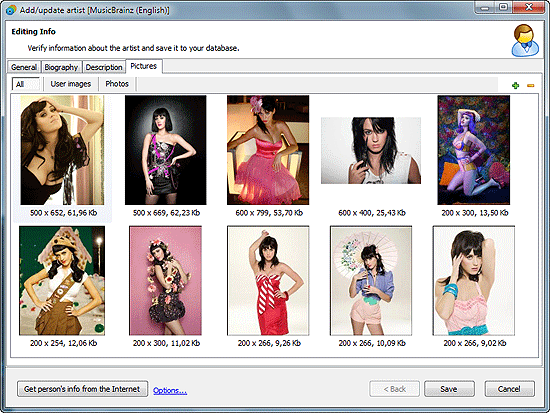 After doing necessary adjustments, click "Save" at the bottom of the window to apply your changes and close the window.