Download Information About Artists
Musicnizer is a personal music database program that will help you organize your music collection. You can add your albums to the program in several ways: scan folders for audio files, scan barcodes, add Audio CDs, enter album titles. Additionally the program can download information about artists: biography, photos, interesting facts, complete discography etc.
There are two ways of downloading information about an artist. You can download information about some music album first, then click the artist's name: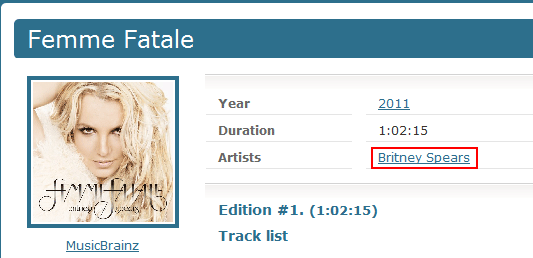 This will open the artist's page, which will not contain much information at the moment. Now click the "Download" button on the toolbar to download information about the artist:

Another way is to use the "Add artist" dialog. Click the "Add artist" button on the toolbar:

This will open a new window. Type any name into the big white field.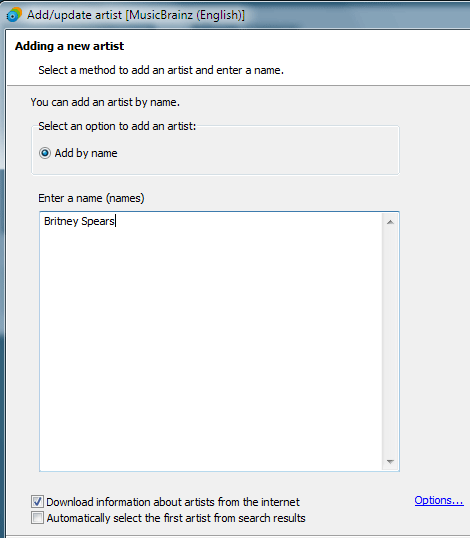 At the bottom of the window you can see two checkboxes and the "Options..." link. Their meaning is exactly the same as in the "Add album" dialog.
Click the "Next" button to perform a search. Just like with music albums, select the correct artist from search results and click "Next" again.
Musicnizer will download information about the selected artist, including photos, some facts, biography, discography.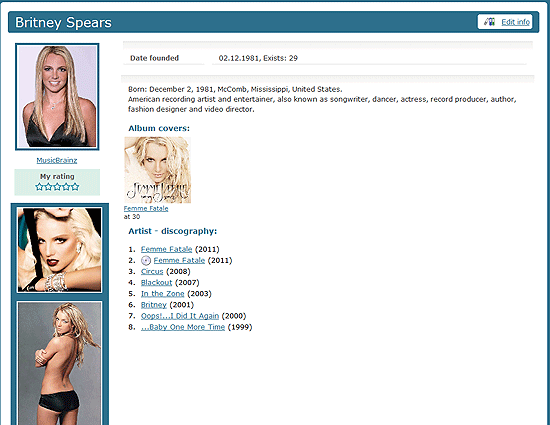 If you are not completely satisfied with the information, you can try other supported music databases or adjust download options. Downloaded information can be edited manually. It is also possible to enter all the information manually, add comments etc.