Edit Groups of Albums
With Musicnizer you can edit fields of multiple albums at once. Just enable group operations in the "Manage" menu: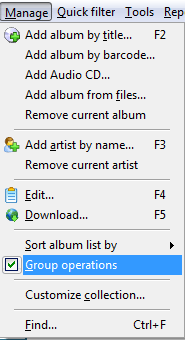 In the list of albums shown on the left, checkboxes will appear. Select albums that you want to change by checking the boxes, then right-click the list and choose an action: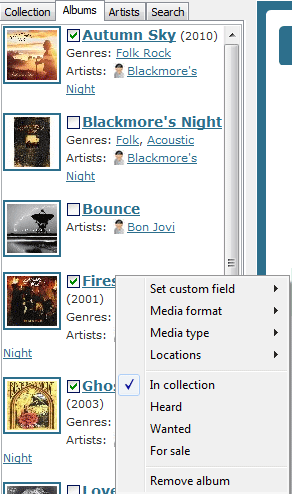 You can change the location, toggle the "Heard", "Wanted", "For sale", "In collection" flags, set a media type, media format, custom fields. It is also possible to remove selected albums from the program.