Print Audio CD Covers
After adding your music albums into Musicnizer you will be able to play your audio files directly from the program, sort and search albums in many ways, download biographies and discographies of artists, and more. Among the features you can find fully customizable reports, but in this article we will talk about one of the reports that are available "out of the box", CD covers. It allows printing covers for your Audio CD's quite easily, using information from your Musicnizer database. The template uses the dimensions of the standard Audio CD case.
In the program's menu, select "Reports" - "Reports" (or simply press F6):

The report window will be opened.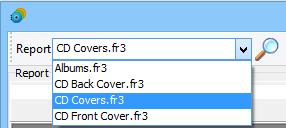 From the "Report" dropdown list in the left upper corner of the window, select "CD Covers".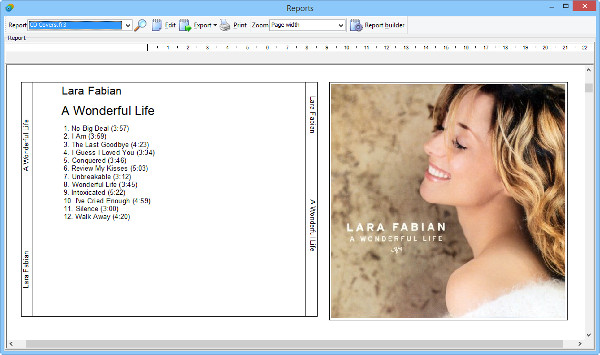 Now you can simply click the "Print" button and print Audio CD covers for your music albums.
If you need to print just several covers, use "Group Operations" to select the albums before opening the reports window.
If there are only low resolution covers in your database that do not look good in the report, you can download additional covers by right-clicking the album's page and selecting "Find cover".